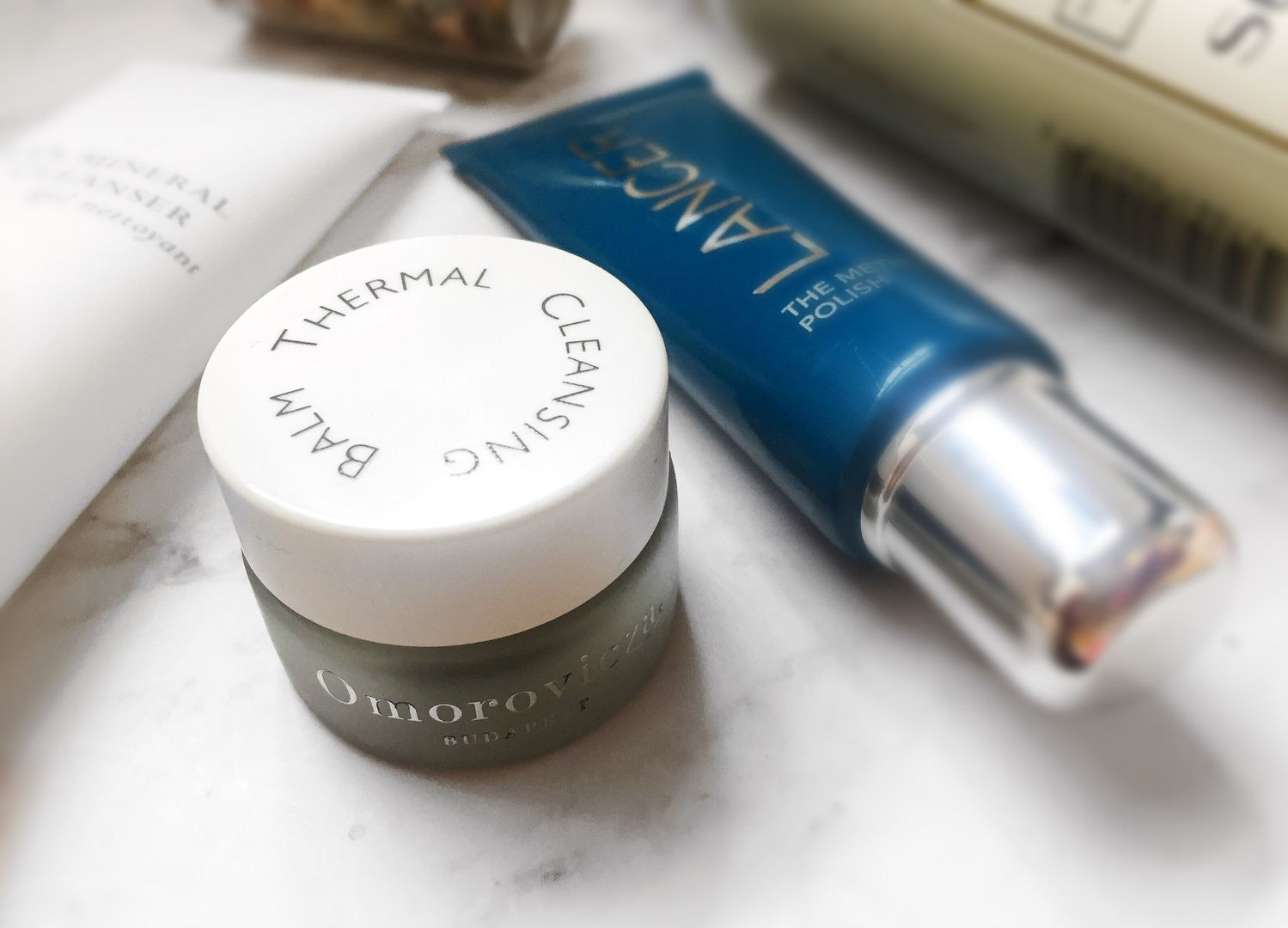 When it comes to my skin care routine, the part I find most satisfying and look forward to the most (yes I look forward to my skin care routine!) is cleansing my face! I find it so satisfying, getting to see and feel instant results is so enjoyable. Admittedly I am slightly obsessed, I have a bathroom cupboard just dedicated to cleansing skincare products, but with having combination skin that can sometimes be a lot drier, or a lot oilier, or a lot more hormonal, I have different cleansing products that work better for me depending on what my skin is doing. I have 6 standout products, products that I feel are absolute gems and are staples for me with my skin care. I'll try to keep it short and sweet on the key benefits of each product, if you're a cleansing addict like me or are just in the market for something new, I hope this can provide some product inspiration!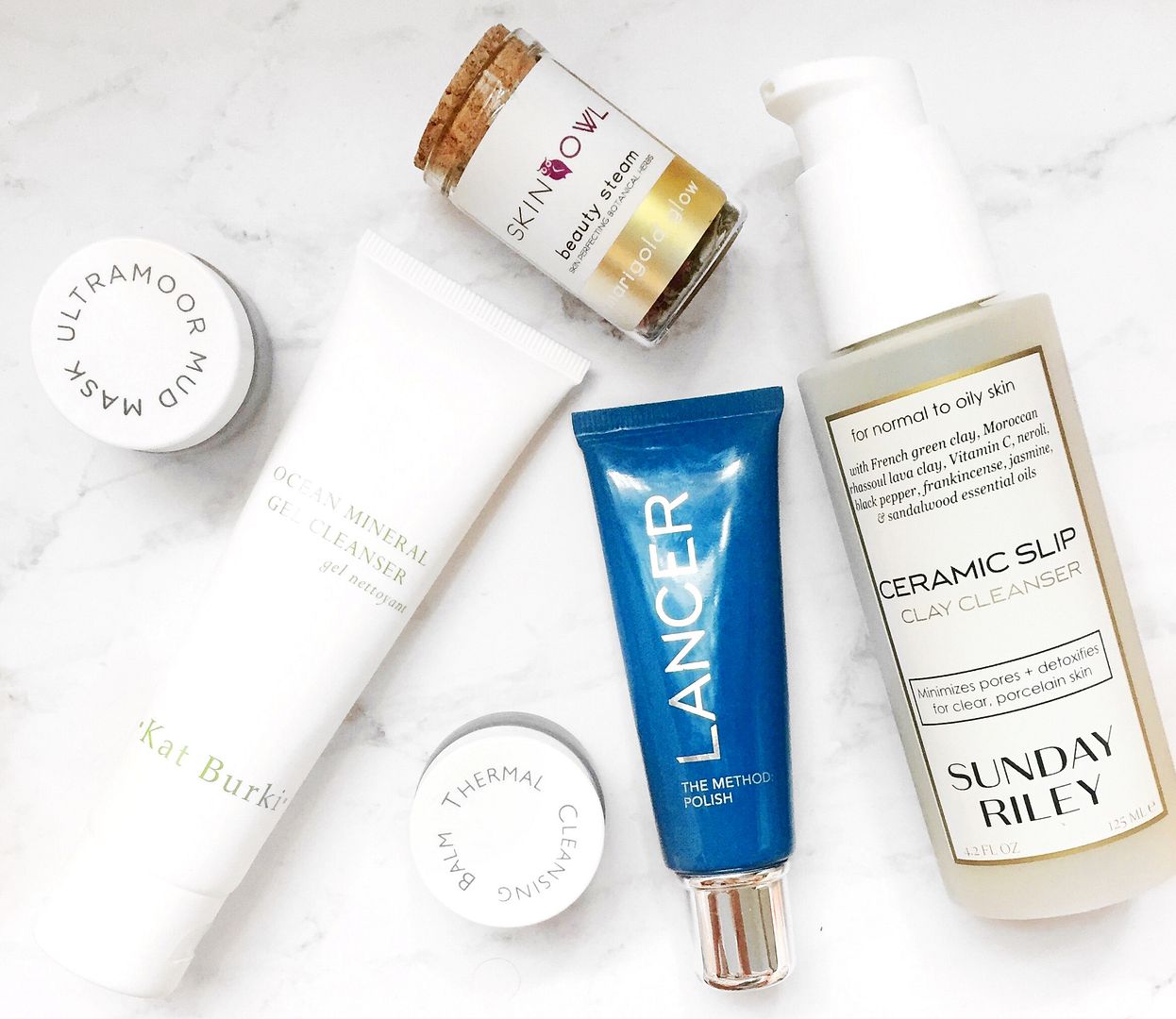 Key Benefits:
Natural gentle foaming cleanser that is suitable for all skin types, made up of a blend of over 92 ocean minerals that stimulate cell regeneration to restore heath and vitality to skin.
Removes make-up as well as impurities & excess oil to always leaves you with a squeaky clean feeling that is never tight or uncomfortable
Brightens, softens and helps balance skin. Enriched in Vitamin C it adds an instants brightness and a clearer complexion.
Helps to rid skin of impurities while brightening and hydrating skin as well as long term benefits of improving skin tone, texture and pigmentation.
Key Benefits:
Gentle daily use polish (much more gentle than most exfoliators) that improves skin tone and texture.
Pure minerals combined with magnesium oxide and sodium bicarbonate crystals exfoliate the skins surface, combat dullness and remove the build- up of debris
Fortified with pumpkin and pomegranate extracts, the polish works to break down dead skin cells, whilst brown sea algae replenish moisture to leave you with a smooth, supple complexion and healthy glow.
Key Benefits:
Clay-based gel cleanser suitable for normal to combination skin
Refined French green clay is used to tighten pores, remove impurities and infuse skin with vital minerals
Vitamin C helps reduce the appearance of large pores and discoloration while stimulating collagen growth
Purifies the skin, tightens pores and stimulates collagen and circulation with natural essential oils to tone and balance the skin.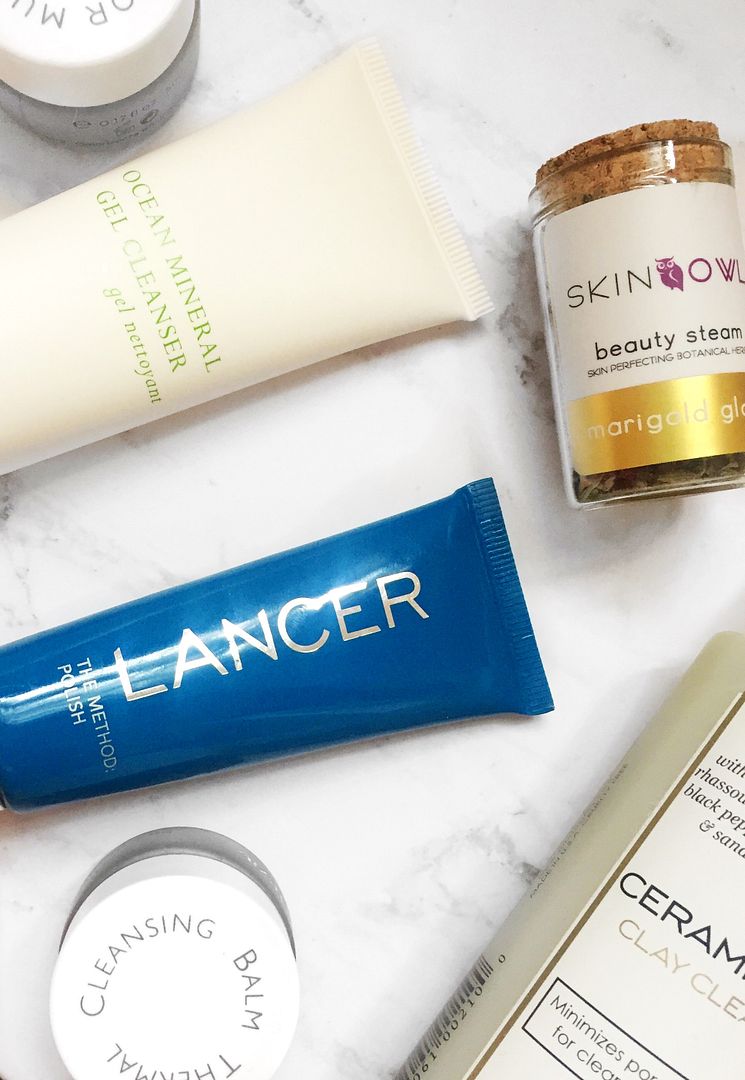 Key Benefits:
Night time cleanser as well as makeup remover that combines natural extracts and minerals from the Hungarian thermal waters and mud to draw out impurities and clear congested pores.
Key minerals calcium, zinc, copper and magnesium all boost the synthesis of collage, strengthen the skin barrier and antioxidant defense against free radicals.
Key Benefits:
Suitable for dry, normal, oily and combination skin types, this mask transforms complexions in just as little as 15 minutes, leaving skin feeling firmer, smoother, clearer and brighter.
Multiple anti-ageing benefits, rich in nourishing Hungarian moor mud alongside calcium and magnesium compounds which are proved to accelerate healing.
Natural acids detoxify and cleanse to leave you with a clear, bright and lifted complexion.
Skin Owl, Beauty Steam
Key Benefits:
Beneficial for both skin and wellbeing, the Beauty Steam helps to open pores as well as airways whilst encouraging you to carve out a few minutes of 'me time' to create an at home spa like pamper.
Beautiful bouquet of dried chamomile, rose, lavender and calendula flowers alongside comfrey, fennel, rosemary and nettle, this steam not only smells incredible but actively assists detoxification while infusing skin with the regenerative properties of these precious plants.
Love, Chloe xo