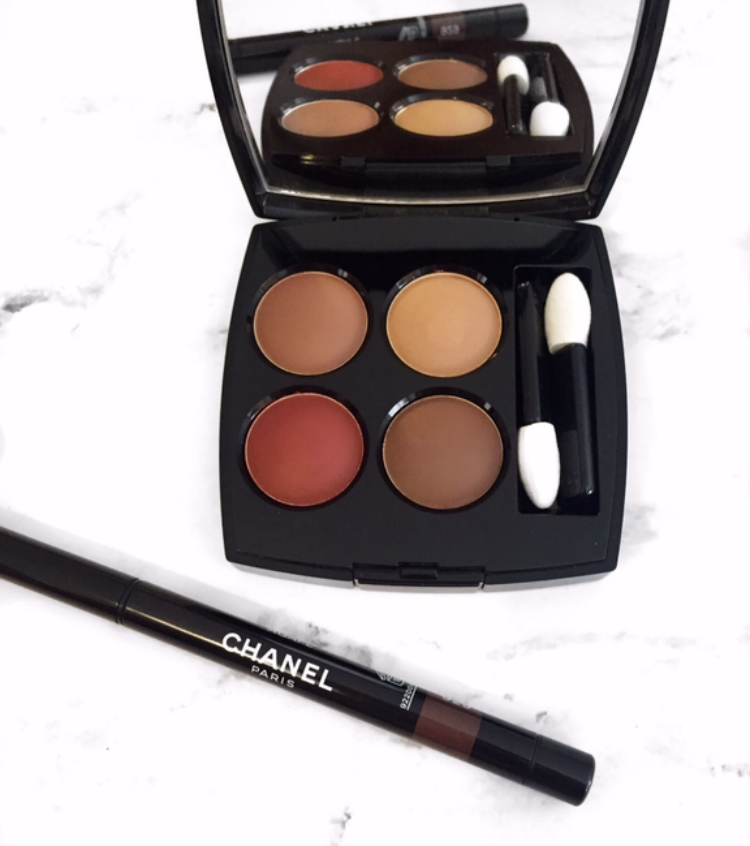 When I first saw the
Quadra Eyeshadow Palette in Candeur et Experience
from the 2016 Chanel Fall Collection, Le Rouge, I was besotted. Chanel have released the most Autumnal inspired makeup collection with the new Global Creative Makeup and Colour Designer, Lucia Pica. It's no doubt that Lucia is a big big fan of the colour red, injecting red hues all throughout the collection, making it one of the best Autumn makeup collections I have seen in such a long time. The deep reds, the orange tones, the edgier darker rogue shades, they all contribute to a more sexier, sultry makeup collection, something daring for Chanel, and something daring for those of us out there wanting to revamp our makeup for Autumn and Winter.
The first all matte eyeshadow palette from Chanel,
Candeur et Experience, is so unusual for Chanel. Gone are the shimmery subtle lighter shades that are so familiar in the Chanel Quads, the new all matte palette encompasses all red undertones mixed in with caramel beige shades as well as darker cocoa brown rogue shade, and of course the main attraction of the palette, the deep red that is just so intriguing.
All 4 colours are so gorgeous and buttery and blend seamlessly, this is the most perfect eyeshadow palette for Autumn and Winter and I cannot wait to use this to its full potential over the coming months. There was one other item in the Rouge Collection that I just couldn't not get, the
Stylo Yeux Waterproof Eyeliner in Agape
, a sultry bronze eyeliner in the creamiest of textures, ideal for smudging along the lash line for a smoked out alternative to plain black or brown. The eyeliner teamed together with the eyeshadows are just
Bellissimo
!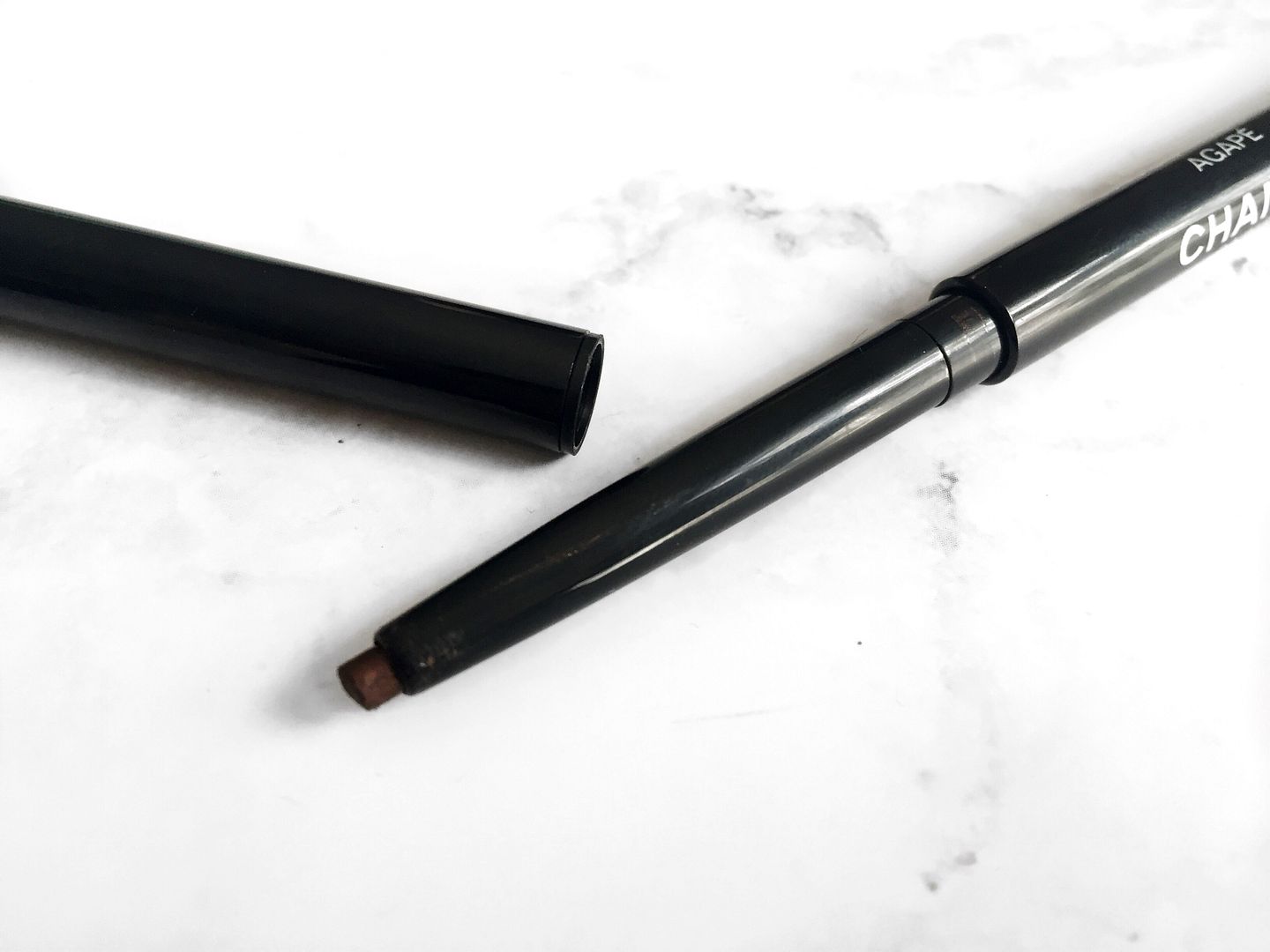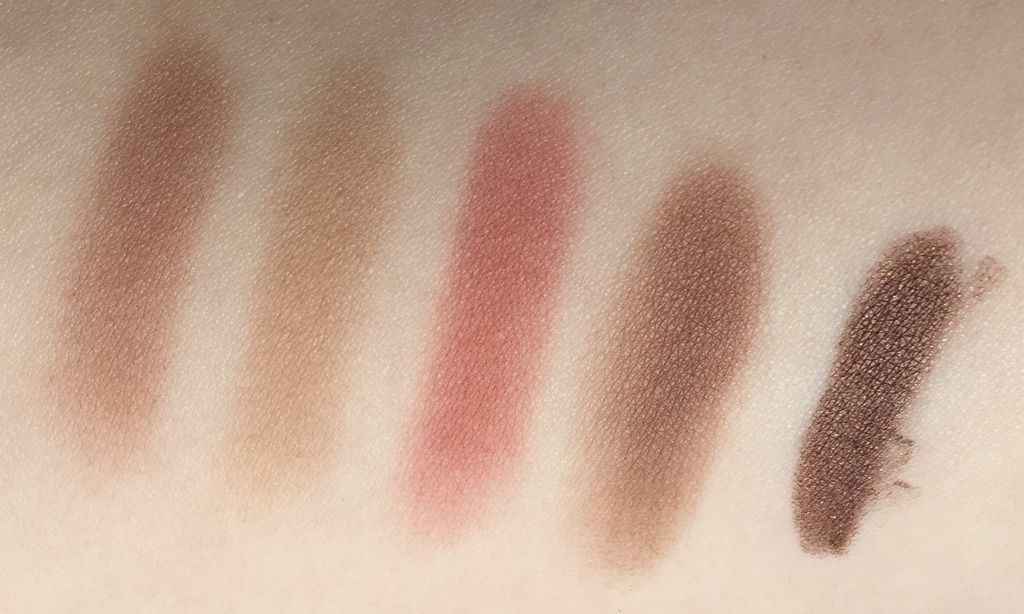 Left-Right, applied as they appear in the palette, finished with a swatch of the Eyeliner
Chanel have always had a slight punkier, grungier streak running throughout the iconic brand but this hasn't ever really been reflected in their makeup collections, until now. But don't let that put you off, the palette may seem like it's going to be hard to work with but the colours are unbelievably creamy and easy to blend, you can pick up the smallest amount of product on your brush and apply the colours softly for a more subtle approach, which makes the red tones so wearable, but blended together with the more caramel and cocoa shades, the red tones come through so beautifully and the colours complement each other so well. I was really surprised at just how much I love this palette, it's so easy to create a subtle easy to wear look with these shades, so don't be afraid of that deep red, it's not as scary as it may seem! As you can see in the swatch, all colours are lightly pigmented, nothing too sheer but nothing too bold, just the way Chanel like it, to allow you to build up intensity as you wish.
I can't wait to use these products to their full potential during Autumn and Winter, with both being my favourite seasons I am now so excited so have the perfect seasonal eyeshadow palette! If you've had your eye on this palette but have been unsure whether to make the purchase or not, I can assure you, you would not be disappointed! I was apprehensive to begin with but I just loved the look of the colours too much to ignore them, I took a leap and now I couldn't love this palette any more if I tried! The texture of the eyeliner is just amazing, so soft and creamy and smudge-able, it works perfect to add a little something extra to any makeup look and has quickly become a staple for my everyday makeup.
I ordered my products online from John Lewis (that free next day click and collect delivery is my saviour) but the collection is also available from Selfridges, Feel Unique, Boots and a few other places!
Love, Chloe xo